80's & GENTLEMEN
ARIZONA'S #1 '80s TRIBUTE BAND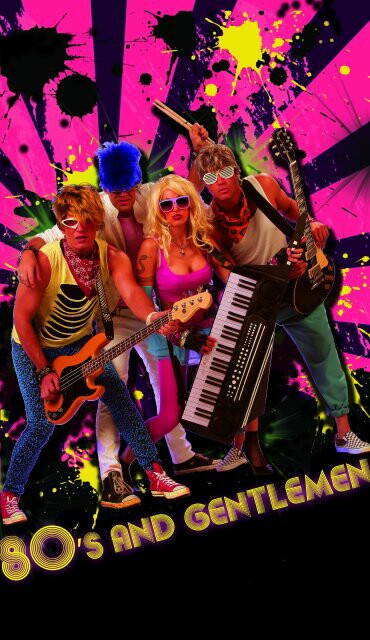 80's & Gentlemen are Arizona's premiere 80s Tribute band.
Covering classic 80s hits from traditional rock and roll to more obscure
new wave and everything in between, 80's & Gentlemen perform with high energy
and youthful enthusiasm. The group consists of five members, including
female front vocal, all young and talented and bringing the audience
a sense of excitement and nostalgia.

They astound their listeners with how much they sound like the original 80s artists!