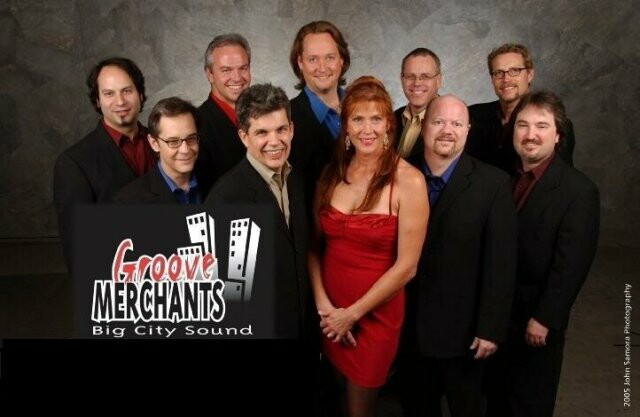 A long-time Valley sensation, The Groove Merchants are a polished, ten piece "horn band"
performing red-hot Rhythm & Blues, Motown and "Soul" music of the
1960s through the 1980s, as well as current favorites.
In the performing style of "The Blues Brothers", The Groove Merchants
feature a high-impact stage presentation with two great lead vocalists,
and a choreographed horn section. All this while performing great hits that cover
The Temptations, Sam & Dave, Tower Of Power, and the plethora of various artists
that have made this style of "party music" the greatest dance music ever written.
Professional stage lighting included.